Modine's custom vapor compression system design software, MPOWER, lets you design a solution that fits your needs.

Click on the video below for a brief demonstration.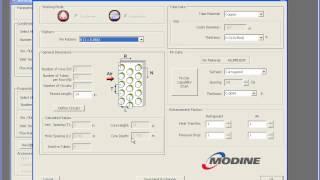 我色我色MPOWER was developed specifically for the HVAC&R market to meet the system sizing needs required when modeling a vapor compression cycle. Component modeling systems do not allow you to optimize the cost of your system and extract the most value.
Parametric study capabilities to reduce cost and optimize performance
User friendly interface reduces complexity and time to run the model
Fast and robust calculation produces quality results quickly
我色我色Modine licenses MPOWER to customers and our trained application engineering team uses MPOWER to provide the solutions our customers require.
Capabilities
Model various air to refrigerant coils
Detailed modeling of RTPF and microchannel evaporator and condenser
Constant area, constant evap/cond temperature
Model various compressor types
Generic and detailed models available
Allows for common refrigerants to be used
R410A, R404A, R407C, R22, R134a, R1234, R290, R600, R744 etc.
Allows for different expansion devices
TXV, cap tube, short tube
Allows for line work losses (Q and dP)
Download the MPOWER Spec Sheet

Contact us for more information