For nearly 100 years, Modine has been the leader in technology and engineering in the HVAC&R industry. Responding to customer demands and the changing needs of the industry, Modine is proud to announce the addition of the counter flow, CF™, evaporator; its new 2 row microchannel coil.

Designed for ease of application, energy efficiency and durability, the CF microchannel evaporator provides customers with a state-of-the-art solution for their residential and commercial indoor coil needs.
The CF evaporator is the microchannel solution for the HVAC industry.
Patented technology
Higher SEER/EER
Increased performance
Reduced airside pressure drop
Integrated distributor
Addresses condensate management
Uniform conditioning of air stream
All aluminum construction addresses formicary corrosion concerns
One of the challenges of using a microchannel coil as an evaporator is to attain appropriate conditioning of the air stream. Comfort cooling is critical and without appropriate conditioning of the air stream the end consumer will not be satisfied.

The warm air enters the patented CF Coil and is uniformly cooled and dehumidified by the time the air exits the coil. This is possible due to the unique two-row counterflow design and the refrigeration distribution concepts.

我色我色Therefore, fully conditioning the air stream as it passes through the core and maximizing comfort cooling.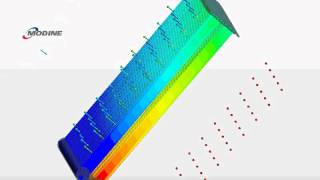 Download the CF Coil Spec Sheet

Contact us for more information